Xiaoyi Yi 4K action camera VS Gopro Hero 5 :Which is better?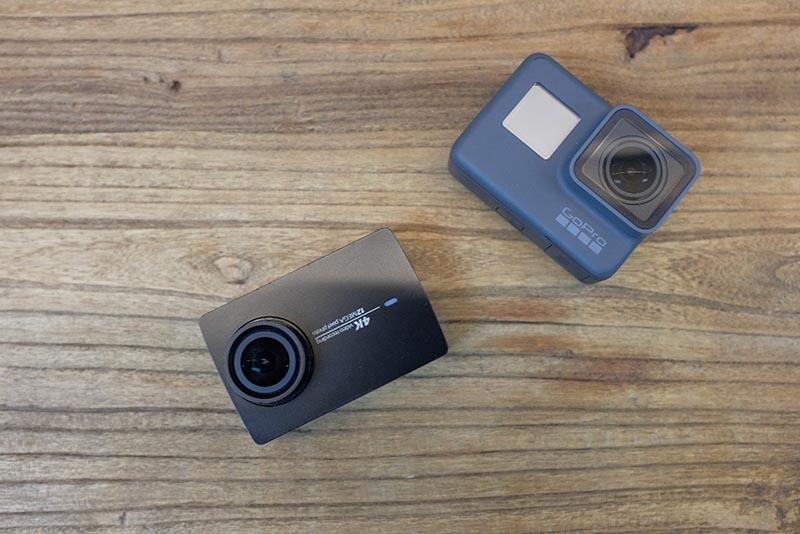 GoPro is a standard brand for action camera needs for last so many years. But now few competitors have arrived in this market. For example, Xiaomi Yi 4k action camera is one of the highly rated action camera.
The basic specs comparison: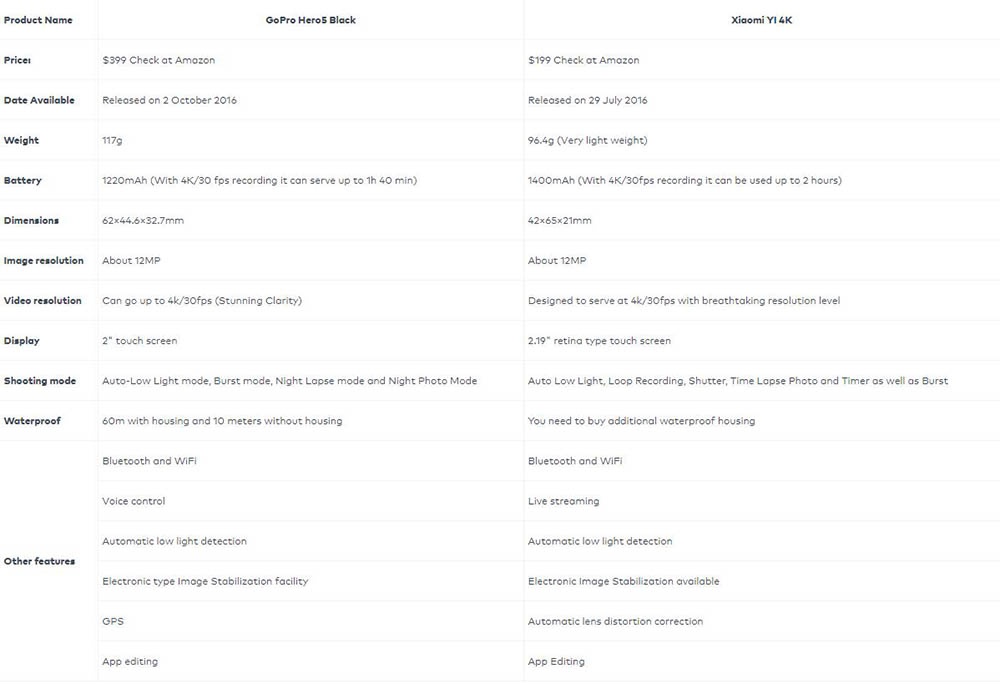 There are two major aspects that can be considered for comparison: Hardware and Performance.
1.Hardware:
Touch Screen: YI 4K provides better response as compared to GoPro Hero5 Black. Size of display is also larger in case of YI 4K as it goes up to 2.19" whereas Hero5 has 2" screen. The Touch Screen is found more interactive in YI 4K whereas in case of Hero5 you may need to press twice especially when it is wet.
The front LCD display of GoPro provides additional settings menu for easy control.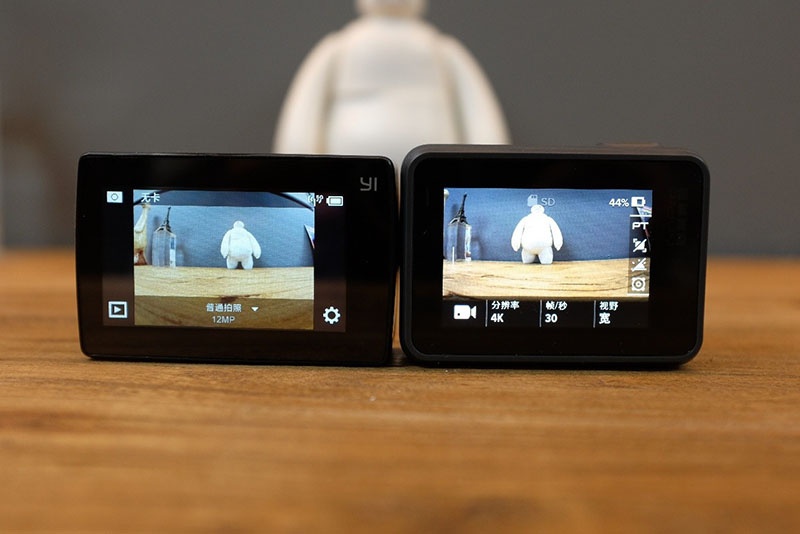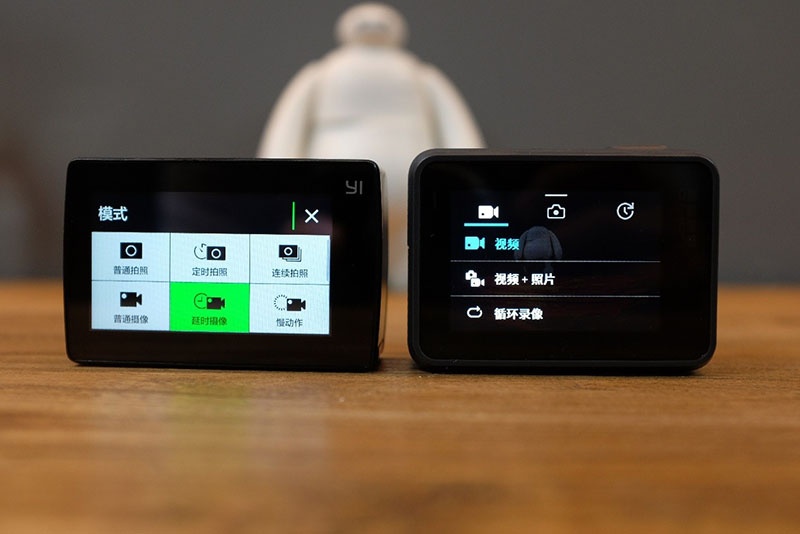 Waterproof: GoPro Hero5 can serve you underwater but YI 4K cannot make it, you need additional protective case for this camera. But you cannot save your recordings from handling noise in case of GoPro unit. When you go underwater with YI 4K while using protective housing then it is not possible to use its touch screen feature and secondly the audio quality decays by large extent.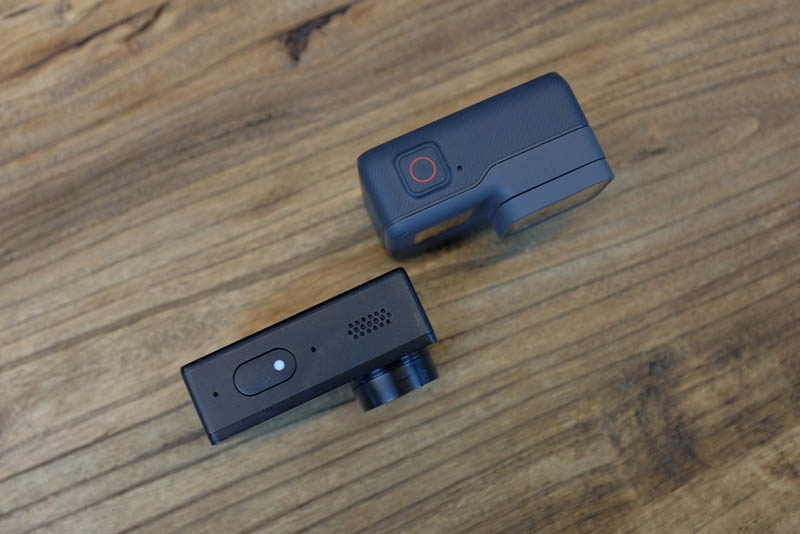 Battery Life: Both of these camera units come with removable batteries but in case of Hero5 you can enjoy recording only up to 1hr 40 minutes with its 1220mAh battery backup whereas the YI 4K camera is developed with 1400mAh battery that can serve perfectly for 2 hours. Prefer to use these cameras with WiFi connections turned off in order to save battery for longer duration.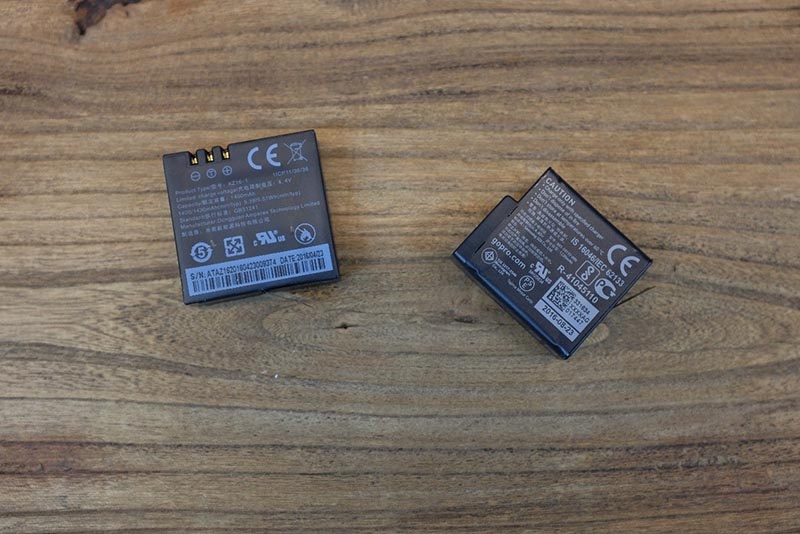 2. Performance:
Image Resolution: both cameras photo quality is 12MP and digital image stabilization feature is added to both units. You can find much warmer and smoother quality with Yi 4K whereas GoPro offers services for RAW photography.
Day: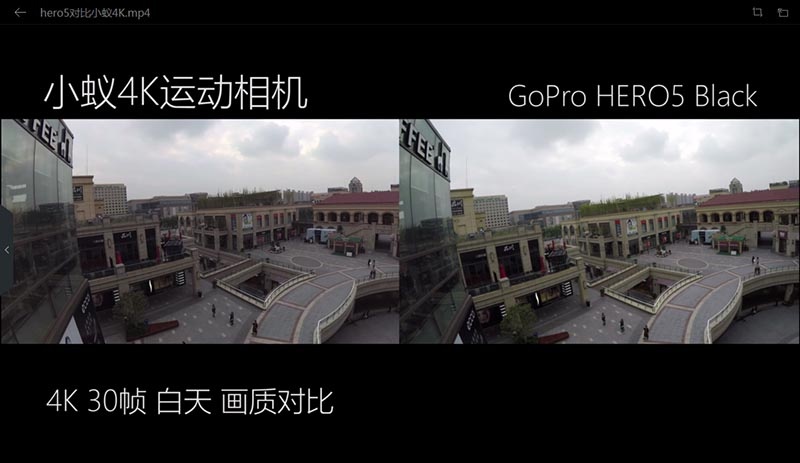 Night: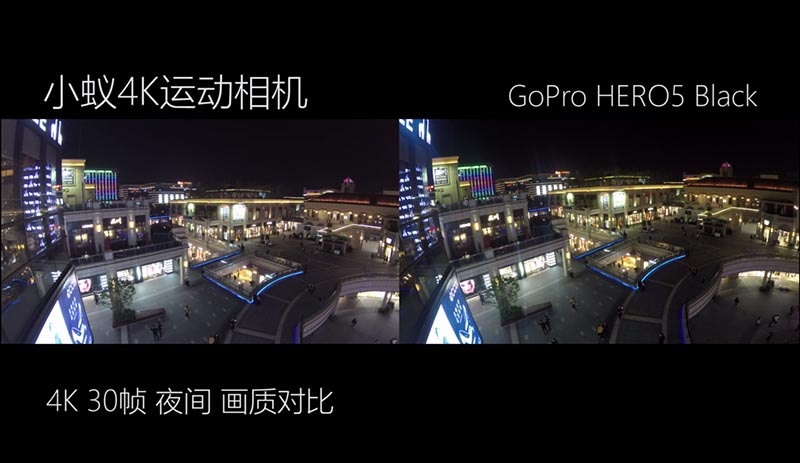 For the lens, you can also change it, LYX lens has many kinds of lens that can be suitable for the Xiaoyi 4K camera and GoPro Hero 5,
Video Resolution: When we talk about the video resolution then different ratings must be compared to get better idea about performance. When we talk about Go Pro Hero5 then maximum video quality is offered to be 4K at 30fps, 2.7k at 60fps, 1080p with 120fps and 720p at 240fps. On the other side in case of Xiaomi YI 4K you will be able to avail 4K at 30fps, 2.5K at 30fps, 1440p with 60fps, 1080p for 120fps and 720p with 200fps only.
Audio Quality: Audio Quality of GoPro Hero5 is rated to be much superior as compared to Yi 4K camera unit. The housing helps to protect Hero5 from wind noise but it can perform even better without housing as compared to Yi 4K. Hero5 Black comes with 3 microphones and it helps to make better selection for audio streams.
Conclusion:
If you are searching for a camera to record videos underwater or in rainy seasons then it is best idea to invest on GoPro Hero5 but in case of other adventurous sports activities Yi 4K can also provide you impressive results and it is a fit to budget camera unit. The Video and Photo quality is almost similar for both units but the battery backup of Yi 4K is again better then GoPro unit. So it is better to decide your budget and needs first and then pick the right camera unit for you.
---
---