What's the fisheye lens?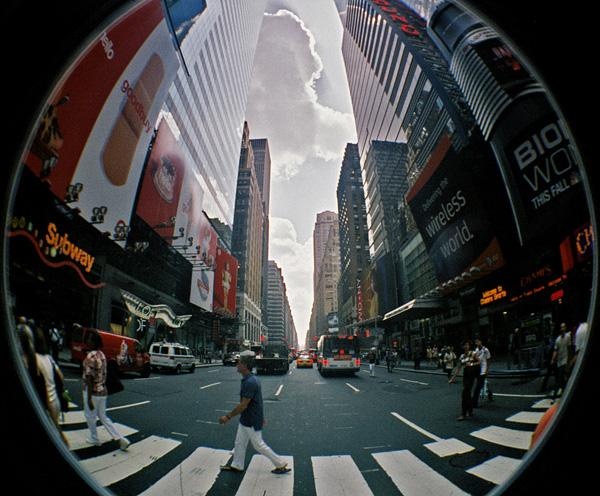 A fisheye lens is an ultra wide-angle lens that produces strong visual distortion intended to create a wide panoramic or hemispherical image. Fisheye lenses achieve extremely wide angles of view. Instead of producing images with straight lines of perspective (rectilinear images), fisheye lenses use a special mapping (for example: equisolid angle), which gives images a characteristic convex non-rectilinear appearance.
The term fisheye was coined in 1906 by American physicist and inventor Robert W. Wood based on how a fish would see an ultrawide hemispherical view from beneath the water (a phenomenon known as Snell's window). Their first practical use was in the 1920s for use in meteorology to study cloud formation giving them the name "whole-sky lenses". The angle of view of a fisheye lens is usually between 100 and 180 degrees while the focal lengths depend on the film format they are designed for.
Mass-produced fisheye lenses for photography first appeared in the early 1960s and are generally used for their unique, distorted appearance. For the popular 35 mm film format, typical focal lengths of fisheye lenses are between 8 mm and 10 mm for circular images, and 15–16 mm for full-frame images. For digital cameras using smaller electronic imagers such as 6.4 mm (1⁄4 in) and 8.5 mm (1⁄3 in) format CCD or CMOS sensors, the focal length of "miniature" fisheye lenses can be as short as 1 to 2 mm.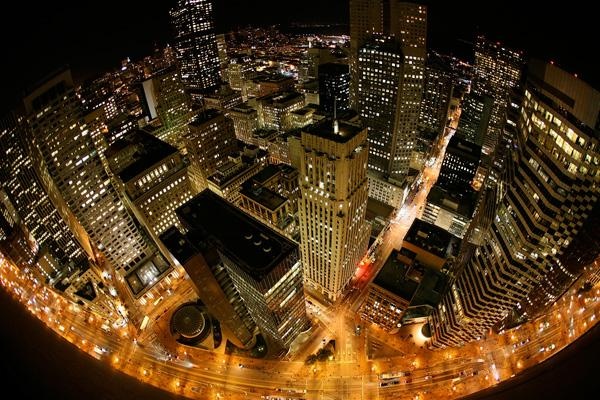 These types of lenses also have other applications such as re-projecting images filmed through a fisheye lens, or created via computer generated graphics, onto hemispherical screens. Fisheye lenses are also used for scientific photography such as recording of aurora and meteors, and to study plant canopy geometry and to calculate near-ground solar radiation. They are also used as peephole door viewers to give the user a wide field of view.
---

---