NDVI-7 NORMALIZED DIFFERENCE VEGETATION INDEX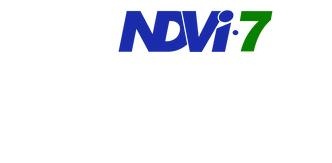 NDVI-7
NORMALIZED DIFFERENCE VEGETATION INDEX
Blue+Green+Red Edge-NIR
Triple Bandpass BGNIR / TCD / GDVI / GNDVI / GSAVI
Custom NGB filter
Study:
Soil
Corn
Crops
Standing Water
Weeds
Grass
Wheat
The NDVI-7 is an open source single camera lens support triple bandpass NIR filter for the agricultural study of vegetation and must be processed through outside software systems like Infragram, Drone Deploy, Pix4D, Event38, Botlink, Agribotix, Precision Mapper, etc. Always check and ask to test their software first.
These filters were exclusively designed by IRmods for IRpro and are made from optical glass for a maximum resolution to the highest HD resolution lenses we apply the filter to. We use only highest resolution mapping lenses for these NDVI filters.
Each of our filters must pass strict guidelines for proper transmission.
NDVI-7 is designed with very sharp curves for precision specs in blue, green and Red Edge area.
The NDVI-7 was designed on the primary focus of the popular blue filter processing. With the enhancement of Green and Red Edge makes this filter a great start for NDVI study. This index is recommended to analyze crops in early to mid-growth stages when vegetation is sparse and soil is visible through the canopy.
Our NDVI vegetation stress camera conversion service allows your camera to capture blue, green, slightly red and low near-infrared light for use in vegetation stress or health monitoring by UAV drone mapping. We use our own custom NDVI filters with high in-band transmission, strong out of band blocking, sharp cutoffs of incidence characteristics.
---

---