$ 70.00
A super wide 190 degree circular fisheye lens designed for panoramic imaging. Perfect for creating 360 video camera arrays. This lens is IR corrected so that IR and visible light are in sharp focus at the same time. Great for normal, IR and special filter applications.
Specification:
Model: lyx1.45
Image size: 1/2.3inch φ4.4mm
Focal length: 1.45mm
Aperture: 2.2mm
Field of View: D: 190° H:190°V:190°
Distortion: <-3.7%
Total Optical Length: 28.4mm
Back Focal Length: 4.62mm
Flange Back Length: 3.9mm
Thread Size: M12*P0.5
Optical Structure: 8G+IR
IR Cut Coating: Tave>=95% @440nm-620nm, Tave=50%@650nm±10nm
Barrel Material: Aluminium Alloy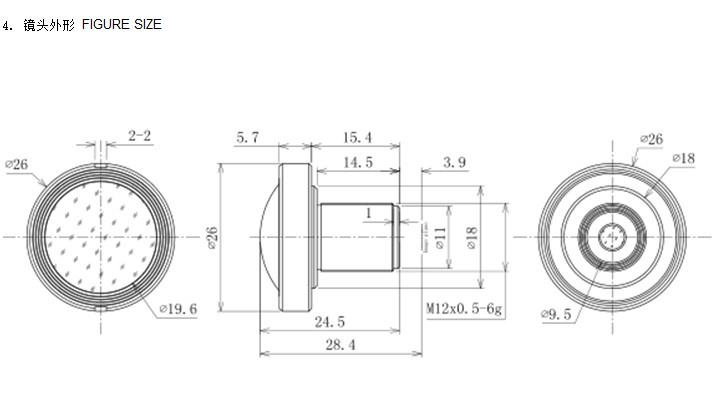 Lens Tips:
For some special design cameras, please check the lens spec to make sure our lens will compatible with your camera before you purchase!